ABYSSUS ABYSSUM INVOCAT / DEEP CALLS TO DEEP
!!!!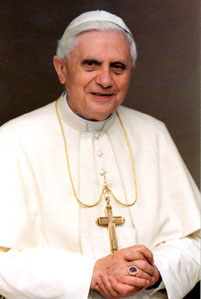 The pastoral approach to marriage  must be founded on truth
· From a little known text by Cardinal Joseph Ratzinger published in 1998 ·
Concerning some objections to the Church's teaching on the reception of Holy Communion by divorced and remarried members of the faithful
In 1998 Cardinal Joseph Ratzinger, Prefect of the Congregation for the Doctrine of the Faith, introduced the volume: "On the Pastoral Care of the Divorced and Remarried", published by the Libreria Editrice Vaticana in the dicastery's series "Documenti e Studi", 17. Because of its interest in our day and its breadth of perspective, we reproduce the third part along with three additional notes. This text is also available on the newspaper's website (www.osservatoreromano.va) in English, Italian, French, German, Portuguese and Spanish.
The Letter of the Congregation for the Doctrine of the Faith of 14 September 1994 concerning the reception of Holy…
View original post 4,395 more words